What is Bio Jewelry?

Bio Jewelry is about designing, conceptualizing and using technologies to exalt raw materials which are composed of natural elements.Tangerine is the first Bio Jewelry brand designed to work with 100% recycled materials. The heart of our jewelry are the natural elements that we mostly acquire from different parts of the country.The things that would normally be discarded are eventually used to make beautiful jewelry. The elements undergo a six stage process to reach its final form.
Who We Are

We are the avid crusaders of sustainable fashion. We are an ethically and consciously crafted label created in India with a green heart. We celebrate the treasures of nature and everything eco-friendly, but by no  means ordinary.

We consciously eschew the socially and environmentally harmful ways of creating jewelry and provide an alternative, as a symbol of the new generation of empowering women. 
What Do We Do

A unique first step towards our larger vision. We have taken it upon ourselves to unlock the beautiful gift that nature has to offer with a product we love and connect best with : Jewelry.

Tangerine is a love child of our two favorites : Design Innovation & Sustainability. Our brand shall almost always revolve around sustainability in style and finding it a much deserved, long awaited spot.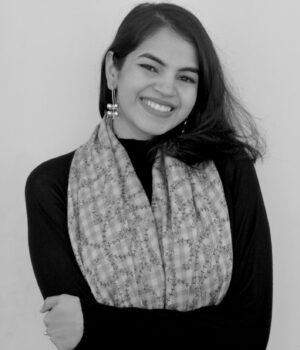 MEET THE FOUNDER
A passion for jewelry and love for nature is what brought a father-daughter duo, J. P. Meena & Shristi Ghunawat, together to launch Tangerine, a bio jewelry brand in 2021. 
Shristi Ghunawat, the creative director of Tangerine, did her graduation from the National Institute of Fashion Technology, New Delhi. She went on to pursue her masters in Design Management from Birmingham City University, where she predominantly focused on jewelry design and sustainability. 
The knowledge she gained about the existing jewelry industry and the ingenuity of her father lead them to take a bigger step towards making the jewelry and its process more sustainable and thus, Tangerine was born.